Decadent Mocktails Made With Tea and the World's First Alcohol-free Spirits
By Joanne Shurvell, London Lifestyle Correspondent | 22 March 2018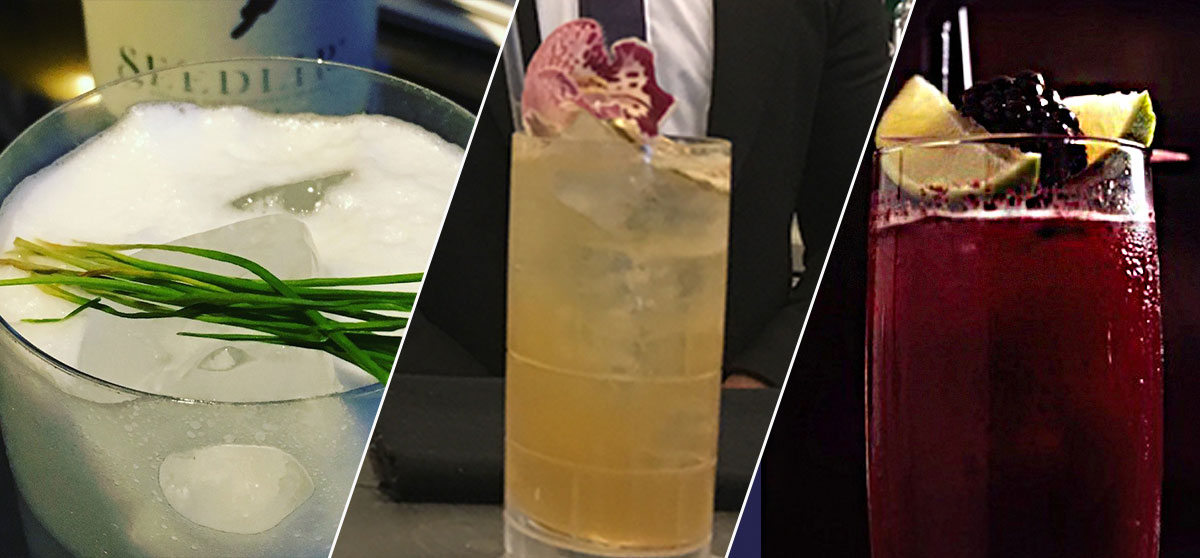 A Seedlip mocktail, Mark's Bar, Soho, London
Berry Bliss and Mango Fizz, Cinnamon Club, Westminster, London
Two Tea mocktails by Derren King, Manager, Green Bar at Hotel Cafe Royal, Piccadilly, London
"Dry January," giving up alcohol at the beginning of each year, is always popular in London but for those looking to be healthier all year round, it is essential to find tasty and decadent drinks that don't feel like a punishment. Booze-free doesn't have to be bland or boring! Even just serving a mocktail in a beautiful glass or champagne flute can make a drink feel more like a treat.
Some of the world's best cocktail bars and bartenders are in London and they're upping their game to meet the growing demand for alcohol free drinks. London drinks company Seedlip invented the world's first non-alcoholic distilled spirits two years ago and have pretty much revolutionised the mocktail market. Blends of all kinds of tea are also a popular base of mocktails as tea works really well cold. I discovered some of the best non-alcoholic cocktails in London's bars, along with a friendly bartender named Derren King who showed me how to make two of his latest creations at London's historic Cafe Royal.
Mark's Bar below Mark Hix's restaurant in Soho, is a cozy den-like space, decorated with British artworks. With a decent range of mocktails to choose from, The Shirley Temple, made with ginger beer, grenadine and lime, is a tasty classic as is one of the drinks made from London invention Seedlip, a spirit distilled from six botanicals, two barks, two spices and two citrus peels. At home, mix Seedlip Garden with tonic water in a high ball and you'd be hard pressed to distinguish this drink from a gin and tonic.
Sexy Fish a super-funky restaurant/bar at Berkeley Square in Mayfair featuring a top lineup of DJs. The bar also uses Seedlip for their mocktails. "Seedside" a non-alcoholic version of the classic South Side cocktail using Seedlip green garden spirit as its base with mint, lime and soda water to make for a refreshing, light drink.
Cinnamon Club in the old Westminster Library is a beautiful place to unwind. The Old Library bar in the restaurant offers two mocktails, Berry Bliss, a blend of seasonal fruits and bitter lemon and Mango Fizz, a mixture of mango puree, passion fruit and lemonade.